Elena Hernandez, DC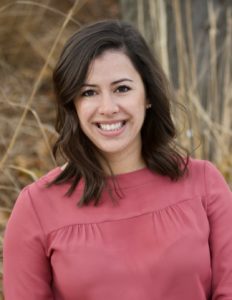 Dr. Elena Hernandez is a Michigan native and earned her Bachelor's degree in Psychology and Spanish from the University of Michigan-Ann Arbor.  After experiencing relief from neck pain and headaches while working with a chiropractor, Dr. Hernandez was inspired to change careers and enter the profession herself, earning her Doctorate of Chiropractic from National University of Health Sciences in Lombard, Illinois. She enjoys treating a variety of patients including those struggling with workplace ergonomics, expectant mothers, and anyone working towards a wellness goal. Dr. Hernandez's favorite part of chiropractic is creating a relationship with her patients and getting to know them over the course of treatment. In her spare time, you can find Dr. Hernandez checking out the Chicago restaurant scene or spending time outside, especially on the Lakefront.
Contact Dr. Elena: [email protected]
Hana Naveed, DC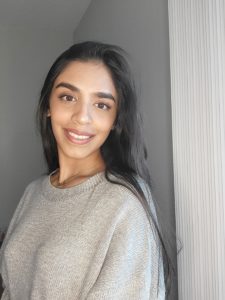 A true windy city girl, Dr. Hana Naveed was born and raised in Chicago, Illinois. She earned her bachelor's degree in Health Sciences with honors and accomplished her doctorate of Chiropractic from National University of Health Sciences in Lombard, Illinois.
From her early teenage years, she had a strong passion for holistic medicine, seeking out natural remedies for everyday ailments, skin care, and nutrition. This later developed into a full-fledged desire to help others heal the whole body naturally, and after extensively researching the medical field, Dr. Hana knew chiropractic care was her calling.
Dr. Hana prefers a hands-on, patient centered approach in which she helps her patients make sense of the 'why' and gives them a lasting solution to the core of their issue to keep symptoms from recurring. Although she sees a diverse group of patients seeking care for an array of illnesses, Dr. Hana especially enjoys working with patients dealing with chronic conditions, postural tension, headaches, and those striving to maintain their health.
On days she is not in the office, she loves to spend quality time with her husband and 2 adorable fur babies and engaging in hobbies such as applying henna and reading a good book.
Contact Dr. Hana: [email protected]
Megan Thompson, DC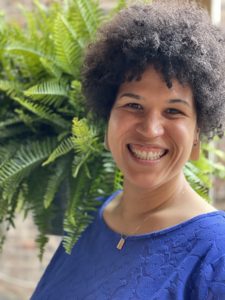 Dr. Megan Thompson is a Midwest native who has lived in Chicago since 2010.  Dr. Thompson has received chiropractic care since a young age for pain relief and increased awareness of body mechanics as a student-athlete.  She loved visiting the chiropractor and felt better after her treatments. As she started thinking about careers, she felt drawn to the chiropractic profession due to her positive experiences and its patient-centered approach of healthcare. She earned her Doctorate of Chiropractic from National University of Health Sciences in Lombard, Illinois.
Her philosophy is that no two patients are the same, so it is key to tailor treatment to the individual. She finds it imperative to take time to educate patients and make sure they understand what is happening in their body. She loves to treat a variety of patients from acute pain to workplace ergonomics, but has a passion for pre-natal and post-partum care.
When she is not in the office, she can be seen walking around the neighborhood with her partner and twin toddlers, baking, or practicing yoga.
Contact Dr. Megan: [email protected]