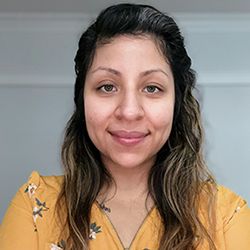 Patty is a graduate of the New School for Massage in Chicago River North. She is profoundly passionate about the holistic approach to healing. She has never been a fan of prescription drugs to ease her pains and aches. She resonates more with natural healing and has found massage therapy to be her calling. She is excited and eager to continue learning and exploring the many different traits of the human body. 

She enjoys working with clients in need of pain management and stress reduction. Her top three modalities to perform are deep tissue, trigger point therapy, and cupping therapy treatment. 

In her spare time, she enjoys spending quality time with her three daughters. They enjoy family vacations such as road trips and exploring many different sceneries. 
Contact Patricia: [email protected]